Displaying 1-1 of 1 result.
:: Thailand Journal of International Law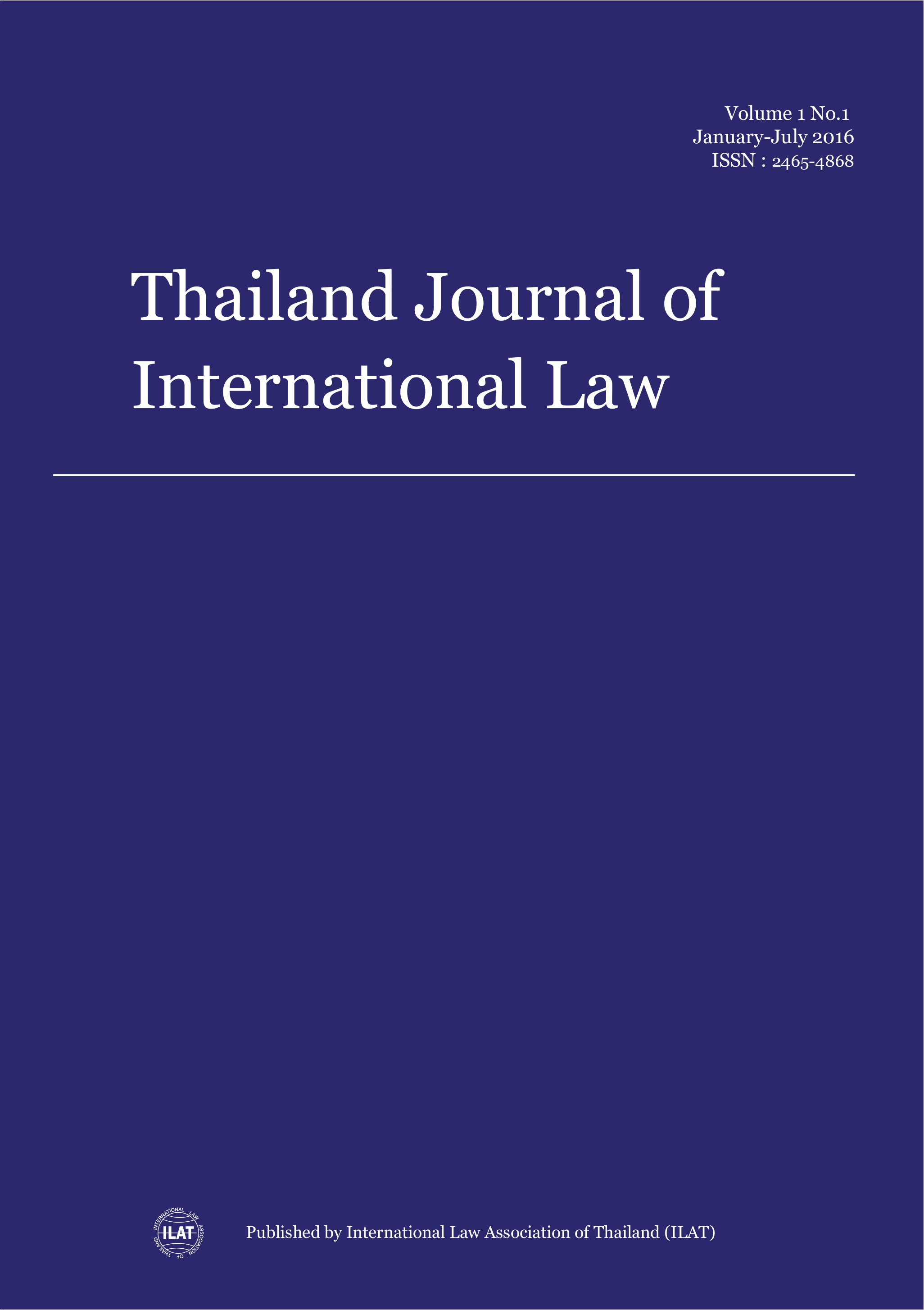 Thailand Journal of International Law
Vol.1 No.1 January-July 2016
::
The Thailand Journal of International Law is a publication of the International Law Association of Thailand (ILAT). It is intended to serve as a forum for academics and practitioners to present their views on Public and Private International Laws, especially, as they relate to Thailand. The Journalis a continuation of an important mission of ILAT to foster a general understanding of International Law in Thailand, as well as a means to keep abreast of new developments in this area amidst an ever-changing global landscape. ILAT was established in 1984 primarily to promote International Law in Thailand and to interact with its regional and other international counterparts.
---
Read Free
Hit : 6940